French / British English / Voice Over Artist with Home Studio
Chase is a top young professional British English, French & Spanish voice over actor with a home studio & 10 years professional experience. He speaks a without accent in all 3 languages.
He  has a clear, young, natural, and friendly voice with a warm, timbre playing between 18 and 35 years old in a low to mid register for publicity, corporate, narration, character, gaming and mocap work.
He has worked Eurostar, AirB&B, Editions Hatier, S.N.C.F, Nesquik, YouTube France, AGFA, Nickelodeon and Fujitsu, to name a few and is represented by top voice over talent agencies around the world.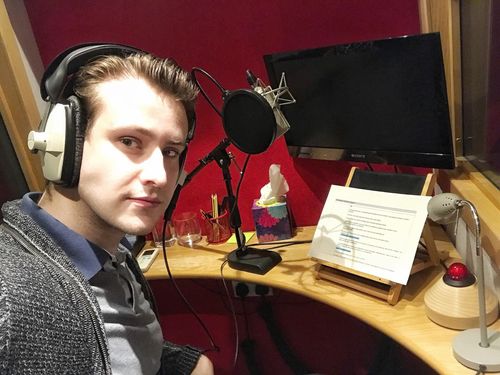 0:00/0:33

0:00/0:25

0:00/0:31

0:00/3:24

0:00/1:31

0:00/0:28

0:00/0:22

0:00/1:52

0:00/0:33

0:00/1:16
Studio Environment - English Intro
Aston Origin Mic
Never Forget - by Michel Bussi
Chase Emery Davis